Turns out that it is not just courgettes that are great to use as 'pasta' – but so too are sweet potatoes! One of our firm favourites, these orange bad boys are high in vitamin C and beta-carotene and are so incredibly versatile. Although this dish has few ingredients, it is unbelievably comforting. The sweet potato comes alive in the zesty sauce (thanks to the lemon juice and tahini) and nearly melts in your mouth with each bite!
Ingredients
4 tbsp. coconut oil
3 large sweet potatoes (washed and peeled)
8 mushrooms
1 bag spinach
2 red onions
½ cup. whole black olives


ZESTY STIR FRY SAUCE
3 tbsp. light tahini
3 tbsp. tamari
Juice from a fresh lemon
2 tbsp. water
Instructions
Spiralize or julienne the sweet potatoes and place in a bowl.
Place the sauce ingredients into a food processor or blender and blend until smooth.
Chop the mushrooms into quarters and dice the red onion.
Add 2 tbsp of coconut oil to a medium pan on a moderate heat and gently saute the mushrooms and red onion.
Add the spinach and the sauce.
In a wok (if you don't have a wok, use a large pan), add 2 tbsp of coconut oil on a moderate heat, add the sweet potato noodles and cook until soft (this takes around 10-12 mins), ensure that you are stirring regularly.
Add the sauce and spinach to the sweet potato noodles and olives to serve.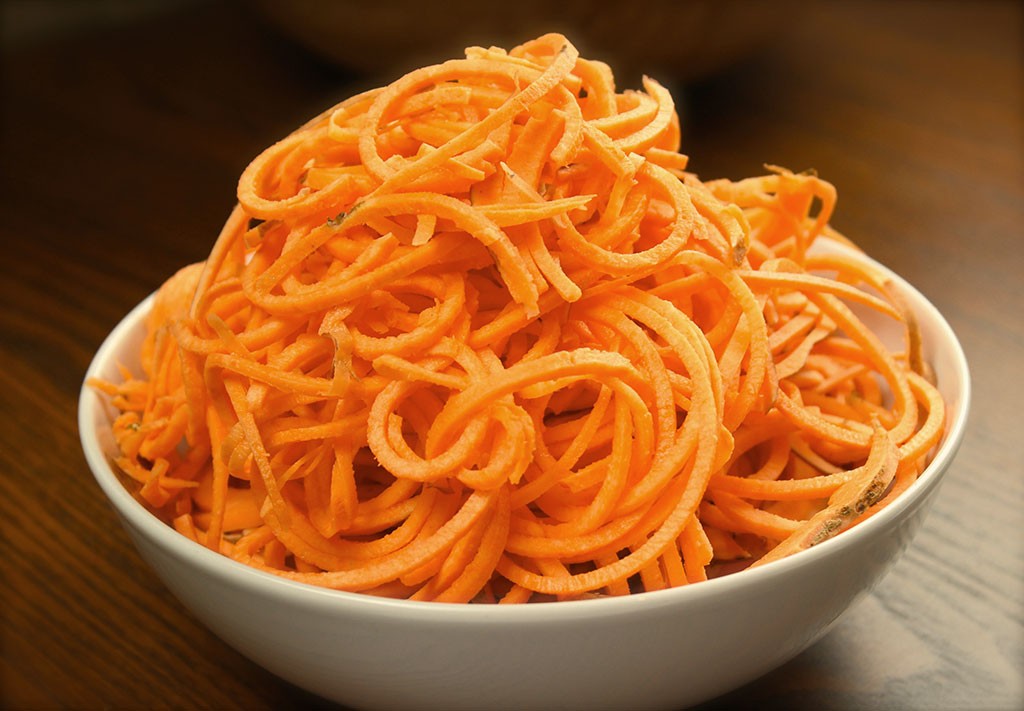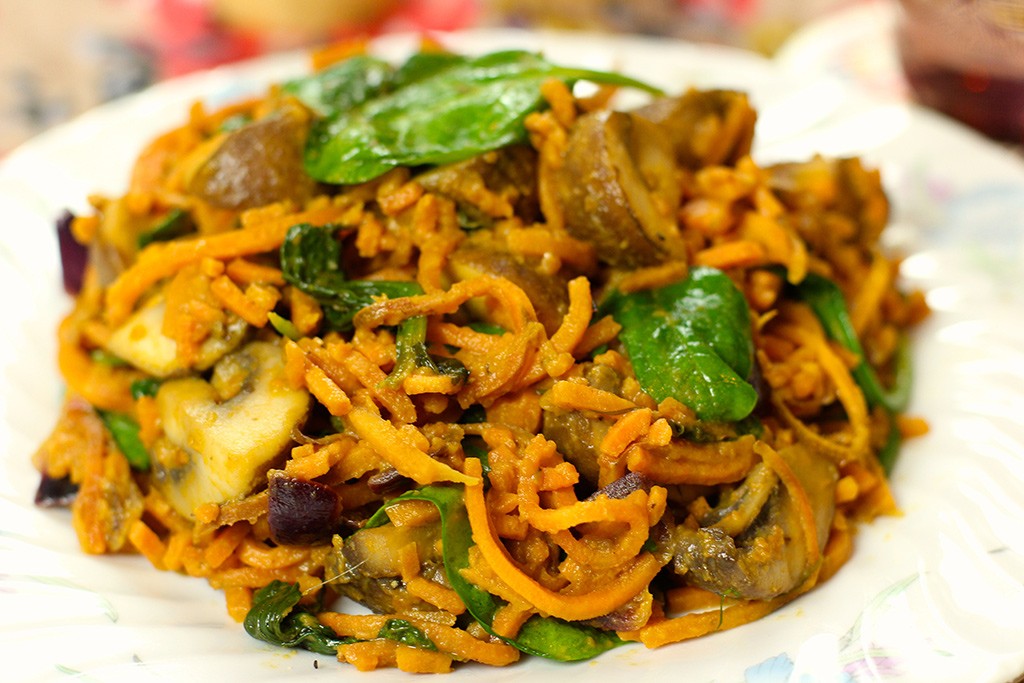 x