I love replacing old food staples with vegetables. I further love the way I feel afterwards – given that vegetables are easy to digest and filled to the brim with phytonutrients. This is a play on the usual 'raw lasagne' given I choose to heat this up for around 30 minutes before serving. You can however, choose to eat it raw! The one challenge with this recipe is that it is quite time consuming and one I usually save to make at the weekend. But don't let this put you off, as it really is a gorgeous dish which can last up to 3 days in the fridge.

Ingredients

LASAGNE LAYERS
2 large courgettes (or 4 small ones)
1 tbsp. coconut oil

MUSHROOM FILING
1 tbsp. coconut oil
6 medium mushrooms, (finely sliced)

CASHEW CHEESE
3 cups cashews
2 peeled garlic cloves
2 tbsp. fresh lemon juice
1-2 tsp. dried rosemary
Sea salt and pepper, to taste
½ cup of water

TOMATO SAUCE
1½ cups sun-dried tomatoes
2 soft dates
2 garlic cloves
2 medium tomatoes (roughly chopped)
1 tbsp. dried oregano
2 tbsp. coconut oil
2 tbsp. fresh lemon juice

PESTO SAUCE
4 cups basil leaves (tightly packed)
1½ cups walnuts
½ cup water
4 tbsp. coconut oil
2 garlic cloves
2 tbsp. fresh lemon juice

Option: serve small salad on the side
Rocket, avocado and cherry tomatoes covered with lemon juice and splashes of tamari
Instructions
Pre-heat the oven to 170 degrees.
To make the lasagna layers: Cut the courgettes in half, then with a peeler or a sharp knife, cut or peel the courgette into thin strips. Set aside.
To make the cashew cheese - blend all ingredients in a food processor or a blender until smooth and has become a thicker consistency, adding as little water as possible so it doesn't get too runny. Place to one side.
To make the tomato sauce and pesto: Same method as above, place to one side. In total you will have three bowls of filling.
Heat coconut oil in a large pan and saute the mushrooms for around 5-6 minutes (until lightly cooked). Set aside.
Grease an oven-proof dish with 1 tbsp of coconut oil. Layer courgettes across the base of the dish. Cover the courgette base with the pesto sauce, followed by another courgette layer. Place the tomato sauce over the courgette layer and place the mushrooms on top. Place a final courgette layer on top of the tomato sauce, followed by the cashew cheese (which is left uncovered). Use a spoon to help distribute and pat down the cashew cheese evenly, to cover the whole top.
Cover lasagna oven dish with tin foil and bake in the oven for 30 mins (this depends on your oven, but the top should be a little golden).* Take out and let it stand for 10 minutes before serving. Serve with a side of rocket, avocado and cherry tomatoes covered with lemon juice and splashes of tamari if you fancy!
* If wishing to serve raw, do not place in the oven, instead place in the fridge for an hour and serve raw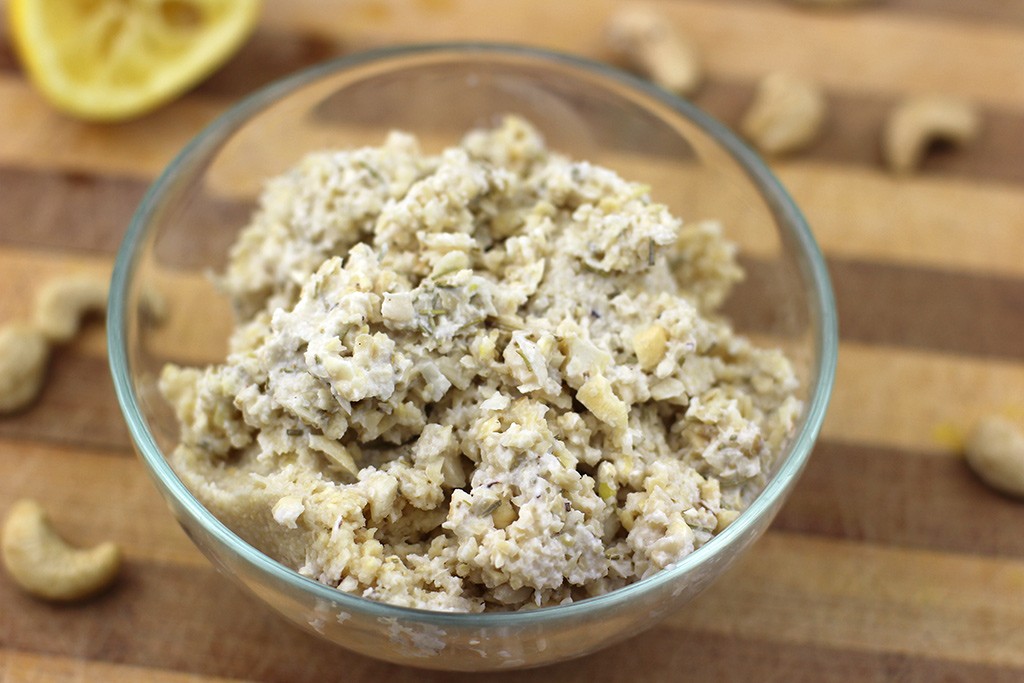 Cashew cheese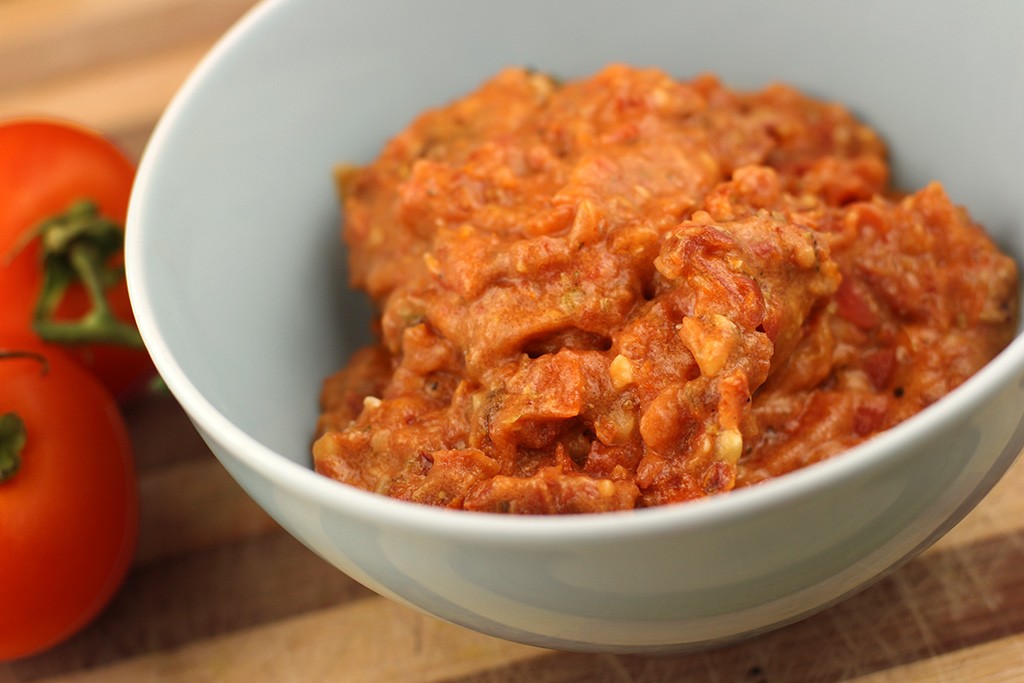 Tomato sauce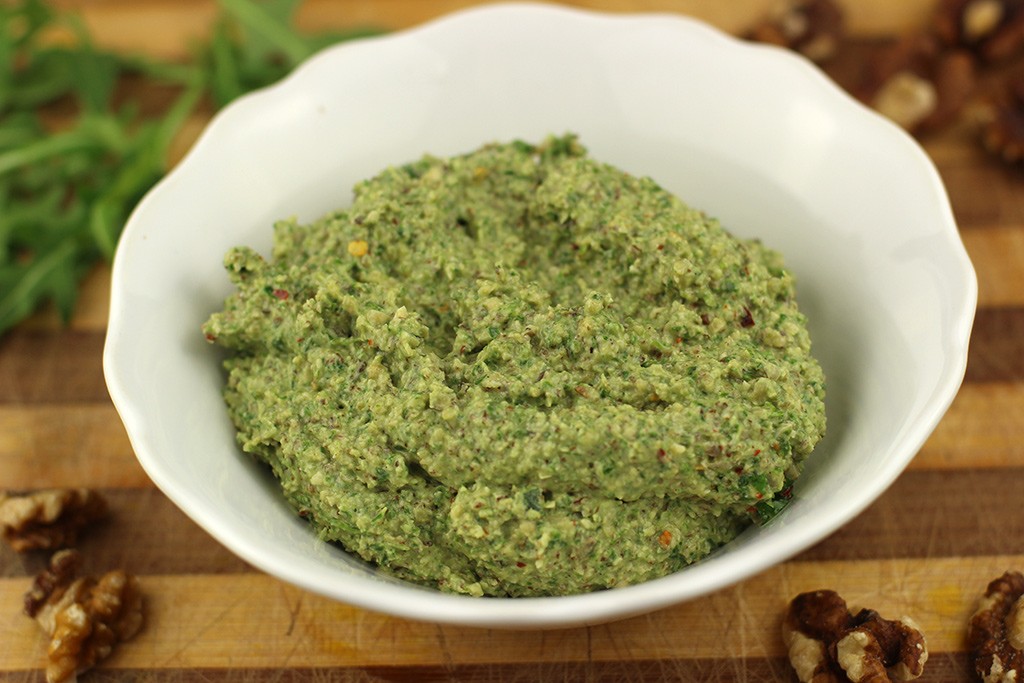 Pesto sauce