This lentil and sweet potato dal is both creamy and spicy, packed full of flavour and goodness. Since saying goodbye to red meat, my husband and I have gone nuts for lentils and making dal! The different spices in this dish triggers an explosion of flavour and it is exceptional comfort food. It is beautifully matched with cauliflower rice.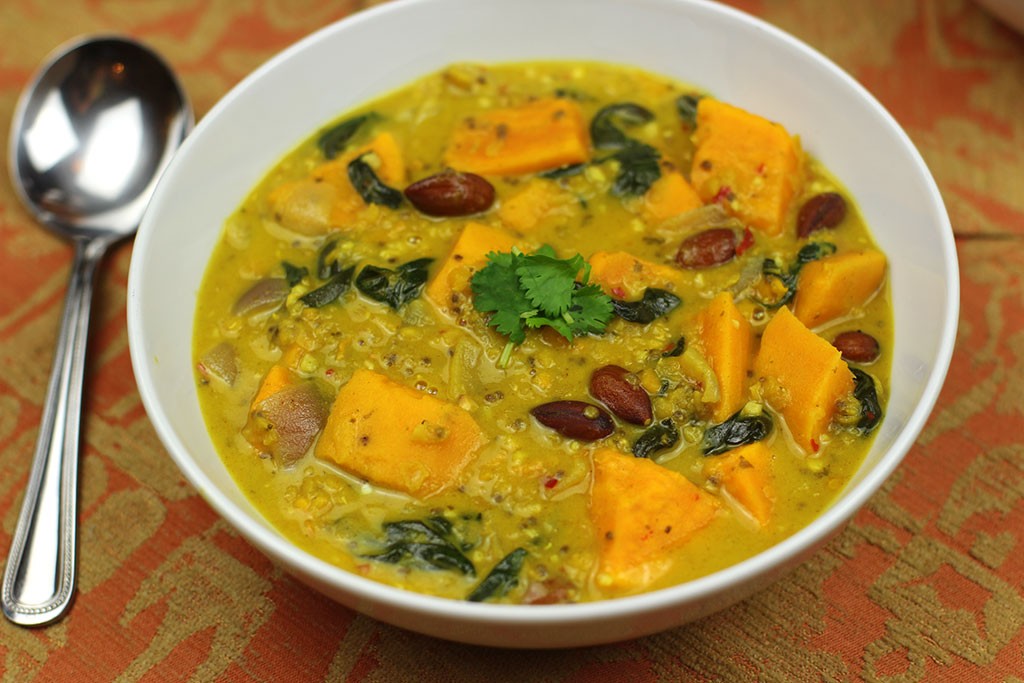 Ingredients
1 tbsp. coconut oil
1 large red onion, (diced)
2 large cloves of garlic (diced)
2 tbsp. cumin
1 tbsp. coriander
½ tsp. chilli flakes
½ tsp. turmeric
¾ cup whole almonds
1 cup split red lentils
2 medium sweet potatoes (cut into cubes)
2 cups of spinach
½ can coconut milk
2 cups water
⅓ cup chopped coriander
1 tbsp. chia seeds
Instructions
Heat the coconut oil in a medium pot on a moderate heat and add the red onion and garlic.
Place the lid on the pot and allow the onion and garlic to gently soften for about 5 minutes, then add the spices and almonds and cook until the almonds become slightly toasted.
Add the lentils, sweet potato, coconut milk and water and simmer for around 30 minutes until the lentils have absorbed all the water and the sweet potato is soft.
Add the spinach and cook for a further 3-4 minutes.
Add the chia seeds, then take the pot off the heat and let stand for 10 minutes before serving.
Add coriander and serve (with cauliflower rice if desired).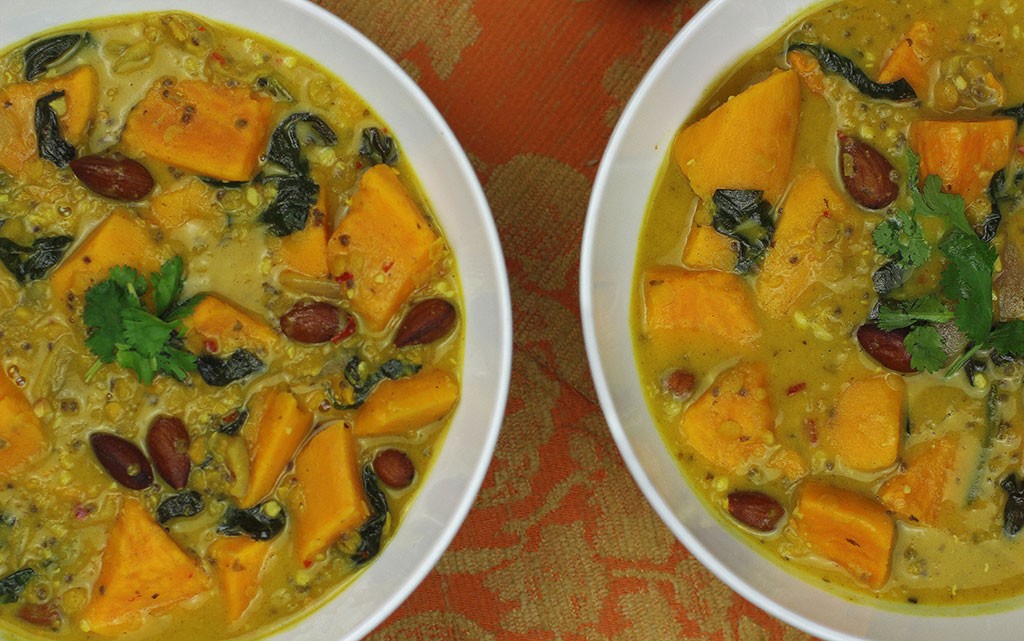 x