Replacing certain core staples in your diet with a healthier (and appetising) alternative can sometimes be pretty challenging. For me, weaning myself off rice altogether was not as dire as I had initially thought, when I discovered the beauty of cauliflower rice! Easy to make and low in carbs, this has become one of my celebrated new staples.
One medium-sized cauliflower head will pretty much give you around 6 cups of rice – so plenty to go around.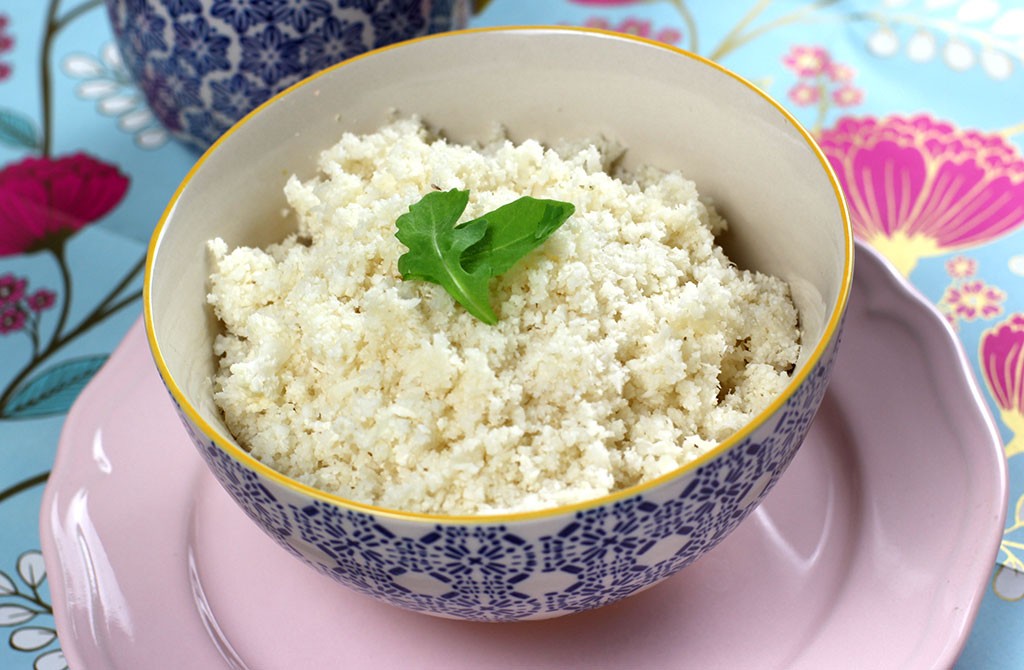 Ingredients
1 cauliflower
1 tbsp. coconut oil
Salt and pepper to taste
Instructions
Chop the cauliflower into medium sized chunks.
Place the chunks into a food processor for around 20 seconds on a medium speed.
Place 1 teaspoon of coconut oil in a wok or pan on a medium heat.
Once wok or pan is warm, add cauliflower rice and gently saute for around 3-4 mins.
Add pepper and season with other herbs as you like (if I am having a dal, I tend to add a handful of chopped coriander in).