We trialled out this magical dish at a wedding recently and the response was phenomenal! Who knew that 3 kinds of beans, combined with the right spices and vegetables and simple cooking method could make for such a crowd-pleasing dish. Loaded with protein, the secret ingredients (not to be left out), is the celebrated cacao powder (for flavour) and chia seeds (which helps the dish thicken). Like all good chillis, it tastes even better the next day and best served with cauliflower rice.
It also makes for a great salad at a BBQ or a hearty burrito filling.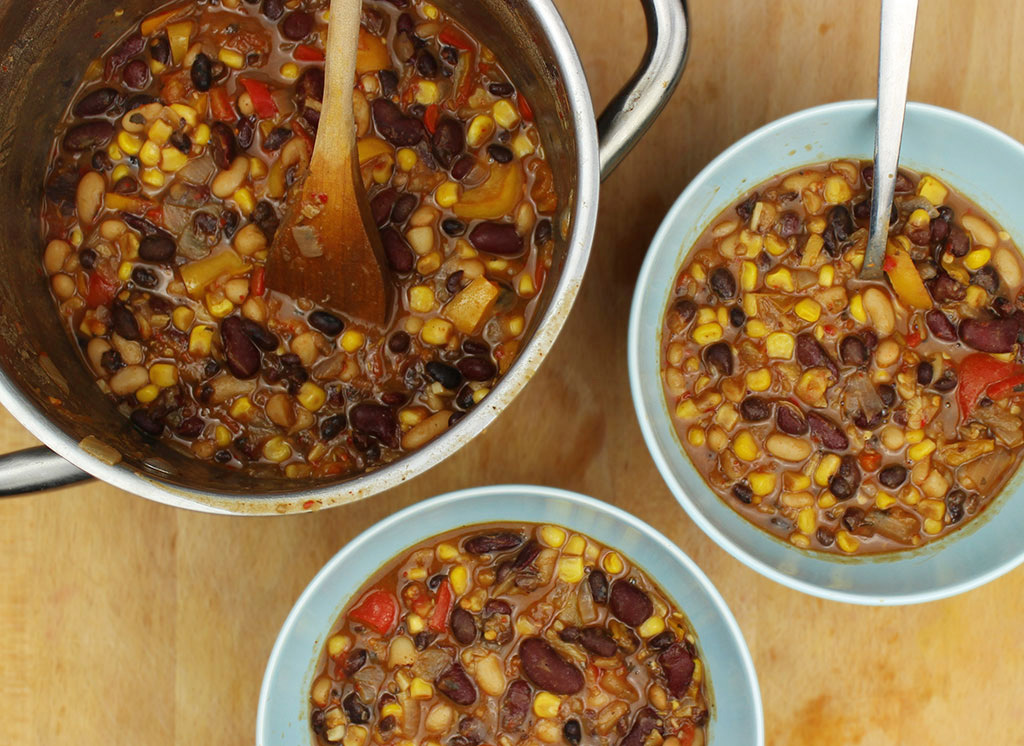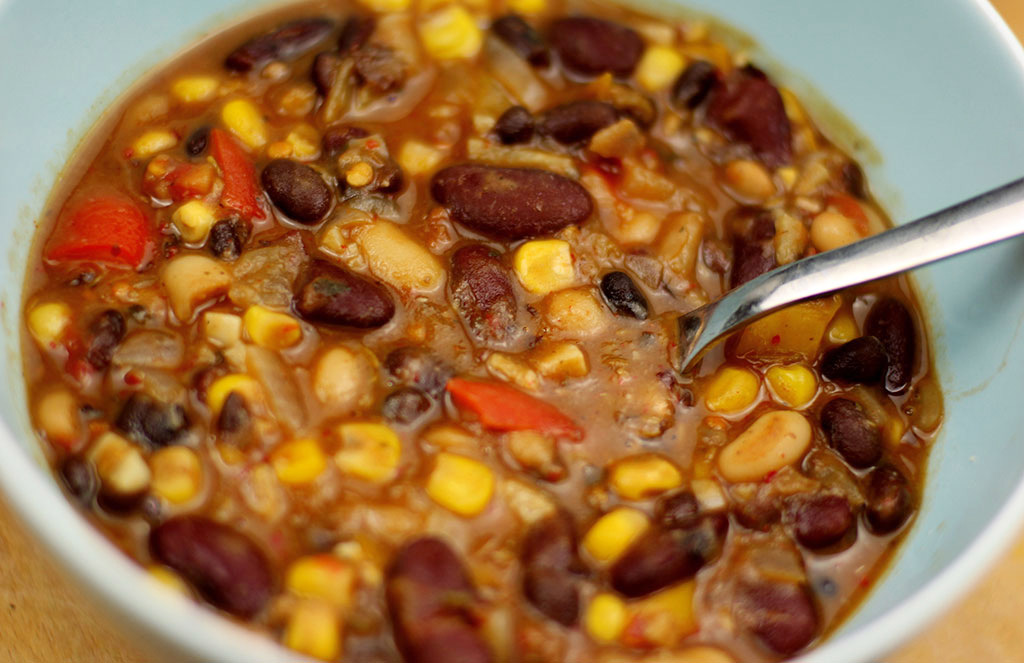 Ingredients
1 can kidney beans
1 can black beans
1 can pinto beans
1 cup sweet corn
1 red bell pepper
1 green bell pepper
1 red onion
1 cup tomatoes (roughly chopped)
1 cup vegetable stock
5 garlic cloves
1 tbsp. chilli powder
1 tsp. cumin
1 tsp. coriander
1 tsp. cacao powder
½ tsp. garlic powder
¼ tsp. cayenne pepper
Few splashes of tamari (gluten-free soy sauce)
½ tsp. salt
1 tsp. smoked paprika
1 tbsp. chia seeds
1 tbsp. coconut oil
Handful of coriander (roughly chopped)
Instructions
Dice the garlic, onion, and bell peppers.
Melt the coconut oil in a medium pan, add the diced vegetables and lightly saute.
Drain and wash the beans thoroughly.
Once the vegetables have sauteed for around 5 minutes, add everything else into the pot (tomatoes, beans, spices, etc.). Bring to a boil.
Add the chia seeds, stir and reduce the heat and simmer for 40 mins or longer, (as needed).
Serve topped with coriander and cauliflower rice.
x