Needing a sweet fix without the guilt? These little gems are a great sweet snack, containing the celebrated super food cacao – an incredible antioxidant. Each ball with give you that quick burst of energy and is great for on the go!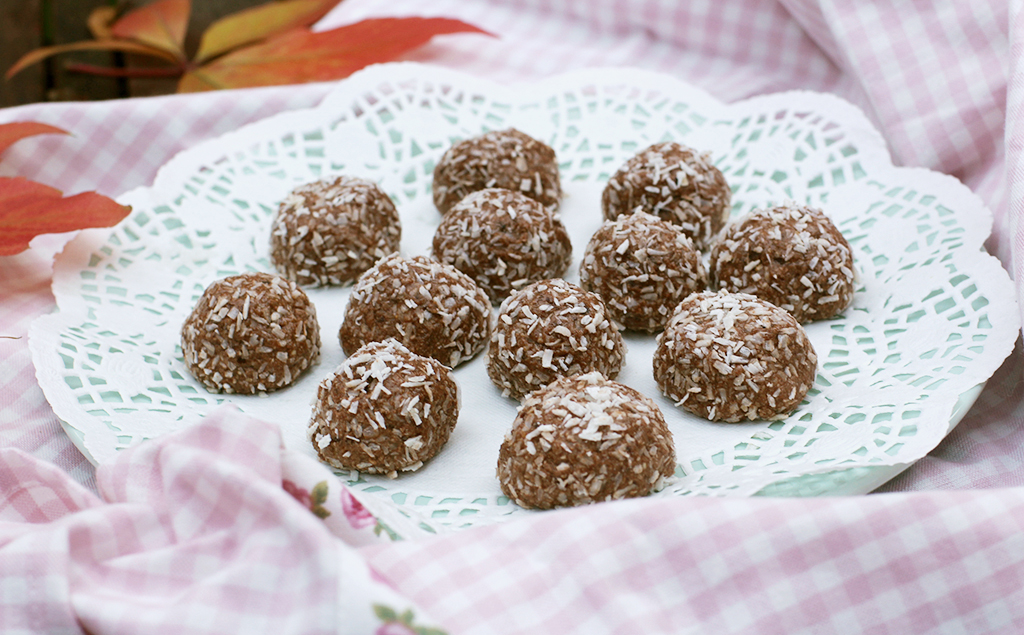 Ingredients
4 tablespoons of cashew butter
2 tablespoons of raw cacao powder
1 tablespoon of coconut oil
¾ cup of desiccated coconut
1 cup of whole cashews
½ cup of dates
Instructions
Place coconut and cashews in a food processor and blend until the contents become flour-like. Add the coconut oil, cashew butter and cacao, blending for only a few seconds before slowly adding in the dates.
Continue blending until fully combined (it will become sticky). Roll into individual balls and coat in coconut.
Place in fridge for around an hour.
Enjoy!
x