Want to replace those crisps without the guilt? Then popcorn (a gluten-free whole grain) is a great alternative. Although it seems like you are eating air, popcorn contains a surprising amount of protein and polyphenols (phytonutrients which help prevent a number of chronic diseases).
Popcorn is also high in fibre which is great news for your digestive system. The fibre slows down the rate of digestion which means you feel fuller for longer. Being sugar free, fat free and low in calories, this snack is a real winner.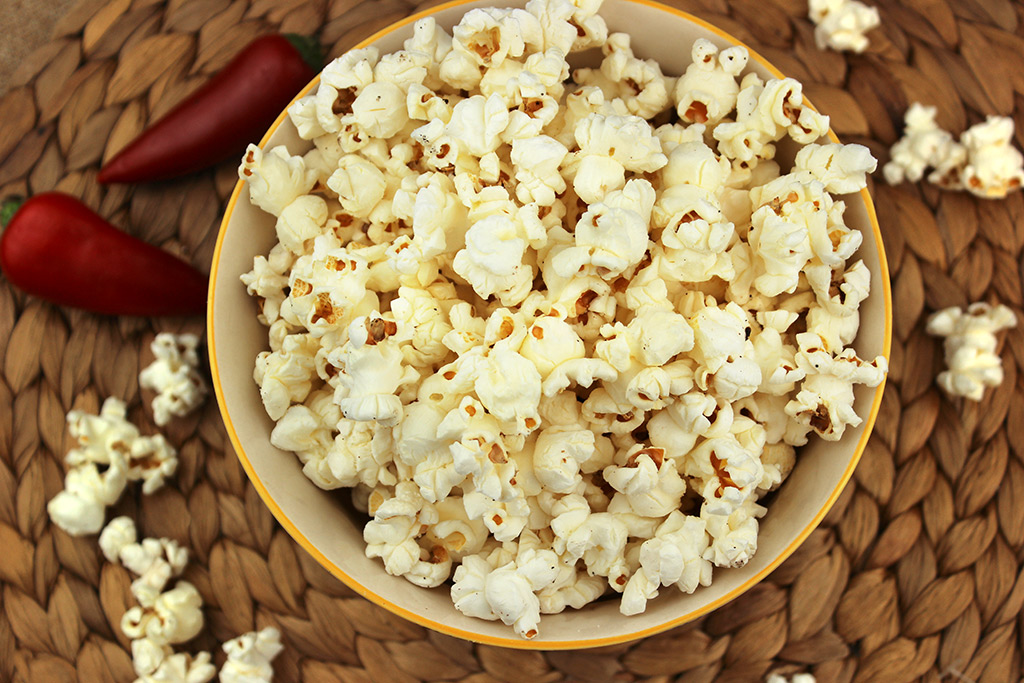 However, as with any food, preparation and sourcing is crucial, which is why we encourage you to make your own popcorn at home. The popcorn you find at the movies uses synthetic factory fats and processed salt to flavour the popcorn, so this kind of popcorn is less than ideal.
This wee recipe is very basic, but with a slight twist – we've added chilli to the mix. This will serve as a great substitute to crisps and is perfect for a on-the-go snack.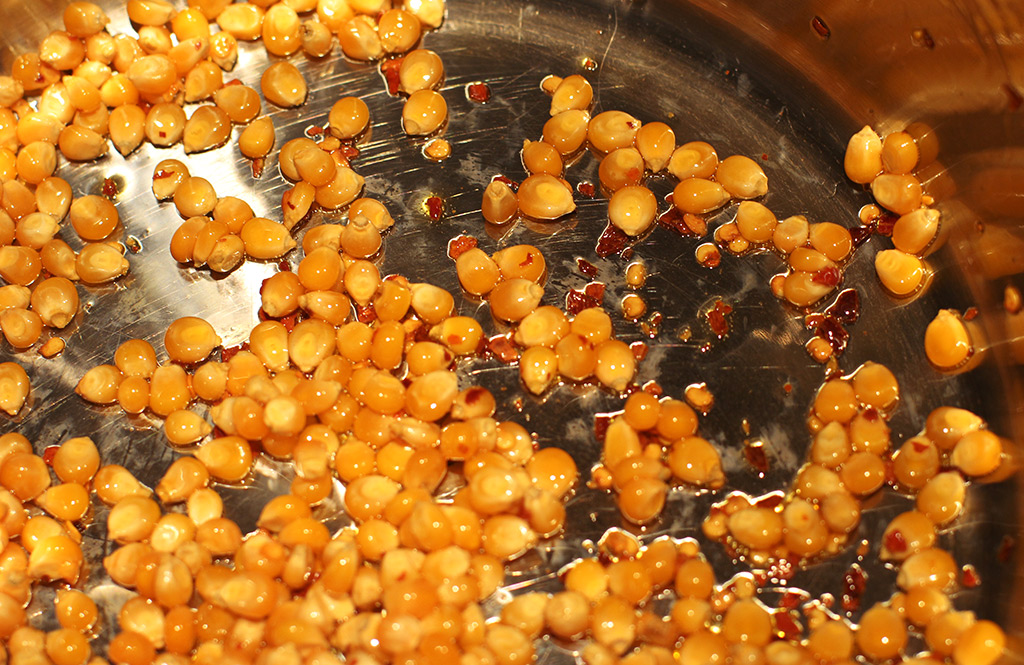 Ingredients
½ cup organic popping corn
1 tbsp. coconut oil
Chilli flakes
Instructions
Using an extra large pot add 1 tbsp of coconut oil over a med-high heat.
Add ½ tsp of chilli flakes (you can add a bit more if you want that extra kick).
Once the chilli flakes start to infuse with the oil, give it a short stir and place 2-3 kernels and cover pot with lid.
Wait until first kernel pops, then add in the ½ cup of popping corn. Quickly cover with lid (you don't want those kernels flying everywhere)!
Shake the pan around for next minute or so as kernels pop. Keep on heat, but shake frequently.
As the popping slows down – turn off heat. Do not open lid as kernels should still be popping a bit.
Let sit until popping stops and serve.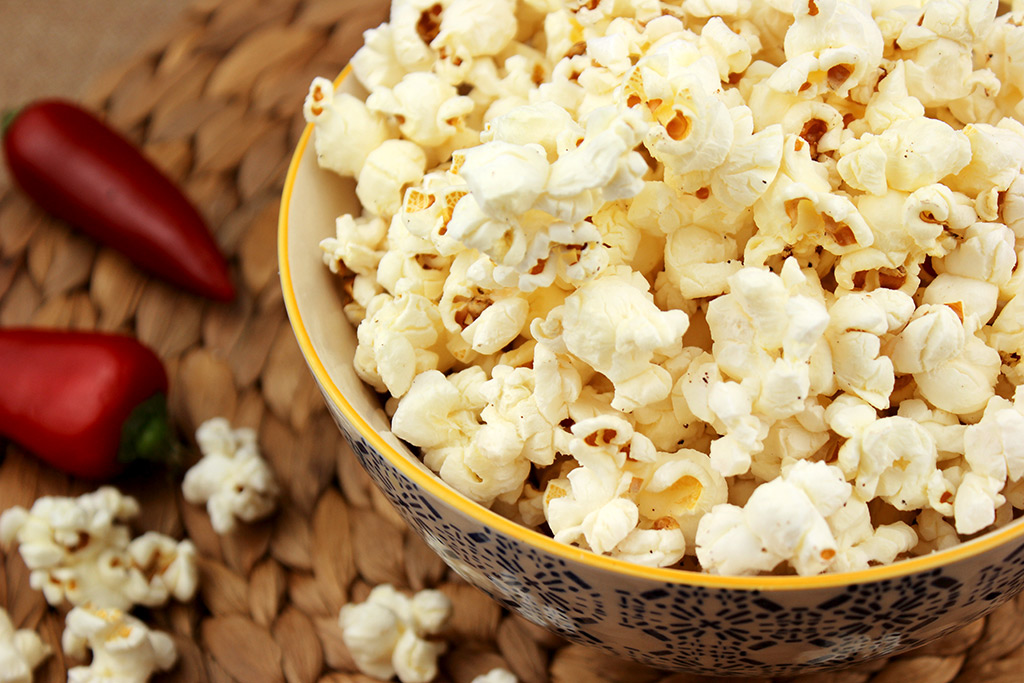 x