If you're looking for a nutritious morning wake up call, then this is the business. Packed with antioxidants this juice has some big hitters in the mix including broccoli, spinach, kale and apple. Now I know what you're thinking… broccoli, spinach, kale? That doesn't sound like much fun! However it's the apple, cucumber and ginger which really pushes this one into a perfectly balanced morning kick-in-the-pants!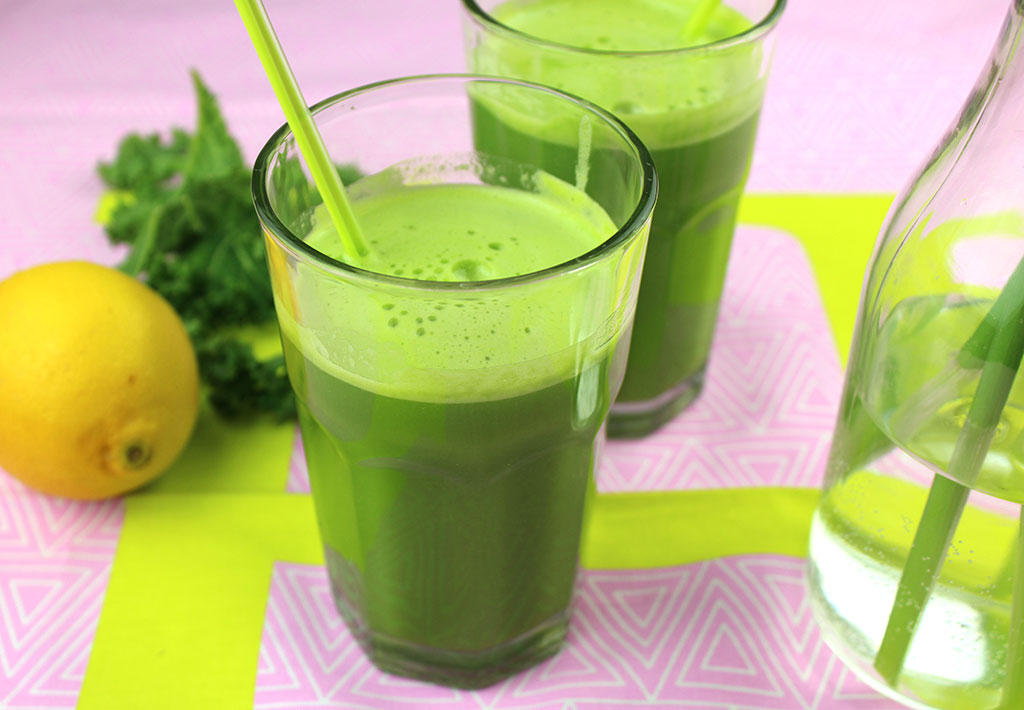 Ingredients
1 apple
½ cucumber
1 handful of broccoli florets
2 stalks of celery
1 handful of spinach
1 handful of kale
¼ juice from lemon
3 thumbnails of ginger
Instructions
Put all ingredients through a juicer, stir and enjoy!
x