Do you ever go through the motions of craving deep-fried chips? Well, I know that we do, but since learning the truth about the white potato and bad fats, our cravings for potato fries has greatly diminished. We have however, become quite friendly with the glorious sweet potato (no relation to the potato, different families all together). Filled to the brim with beta-carotene, this orange gem is a new favourite on our plate. This dish is a great side or a filling snack!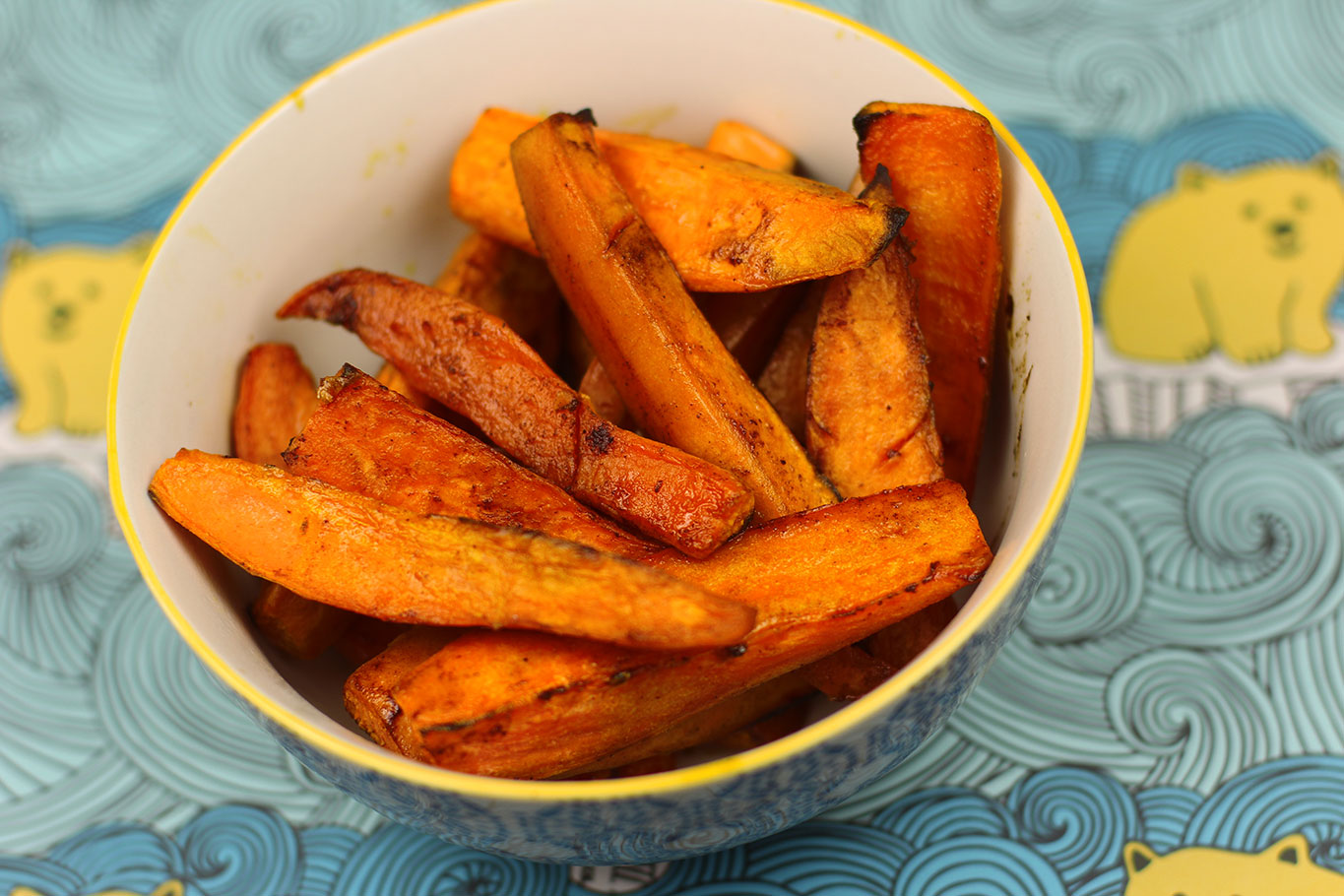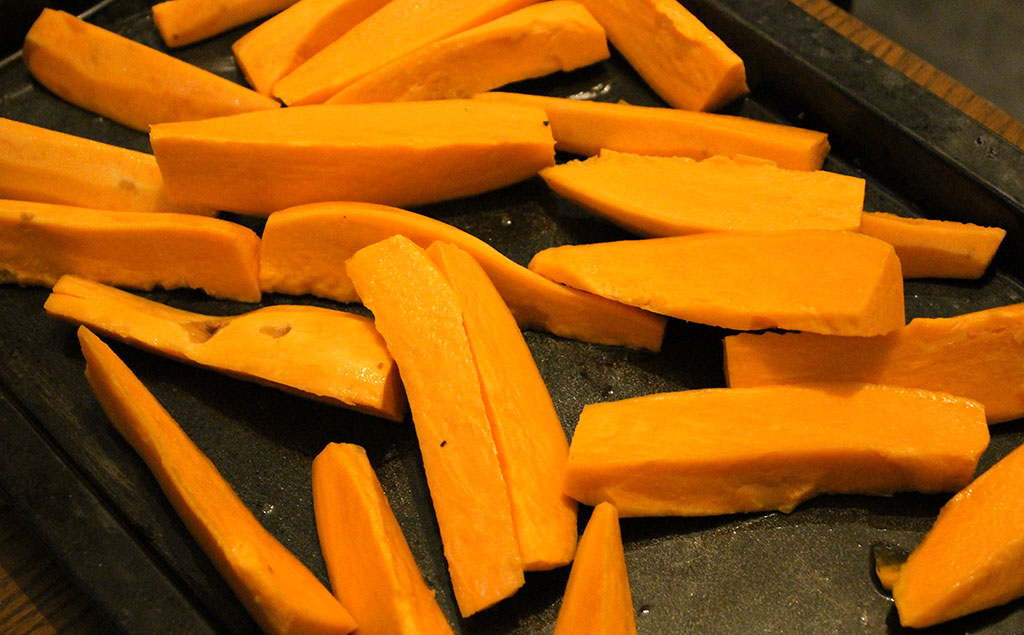 Ingredients
4 large sweet potatoes (washed and peeled)
2 tbsp. coconut oil (melted)
Fresh rosemary
Sea salt and black pepper
Instructions
Heat oven to 180 degrees.
Cut sweet potatoes into nice chip chunks.
In a large bowl, toss the sweet potato chips in coconut oil and rosemary.
Place sweet potatoes in a shallow roasting dish and season with sea salt black pepper.
Bake for 30-40 minutes, until crisp, turning every 10-15 minutes.
x
---
Join our community that lives and eats beautifully. Sign up for new recipes, updates and new blog posts.