This courgette-based salad is simply incredible! I never knew that raw mushroom could be so flavoursome (thanks to marinating them in apple cider vinegar). I must confess that I have never been a huge vinegar fan, but the apple cider gives this dish a real tanginess which is not overbearing. The mushrooms mixed together with the cashew and sundried tomato sauce creates an explosion of flavour and this salad is a real crowd-pleaser even with those who may shun 'raw' dishes.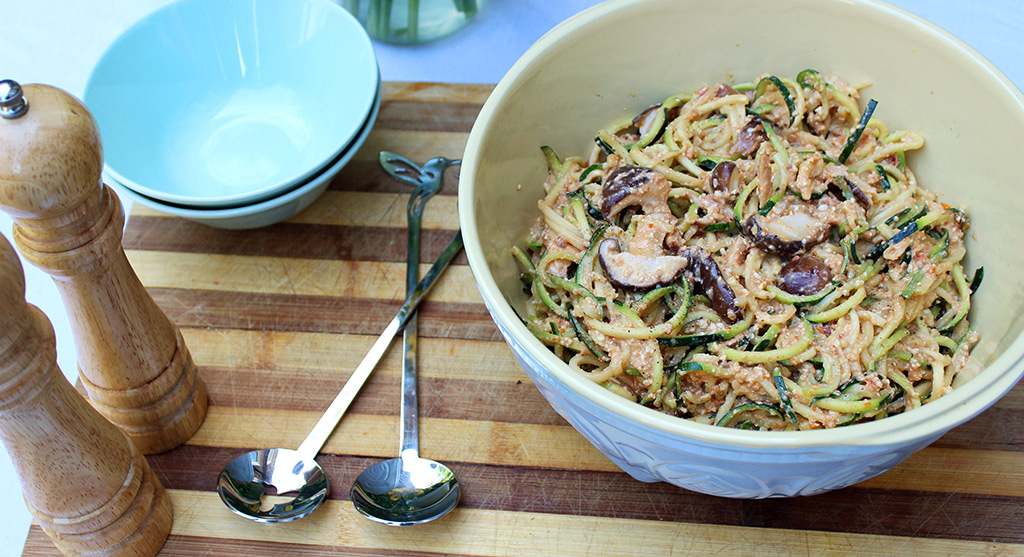 It's amazing how this salad fills you up without the bloat as it is very easy on the digestive system. It is a brilliant main or a wonderful side dish, which will add value to any summer bbq. If you don't have a spiralizer, not to worry – simply julienne the courgettes.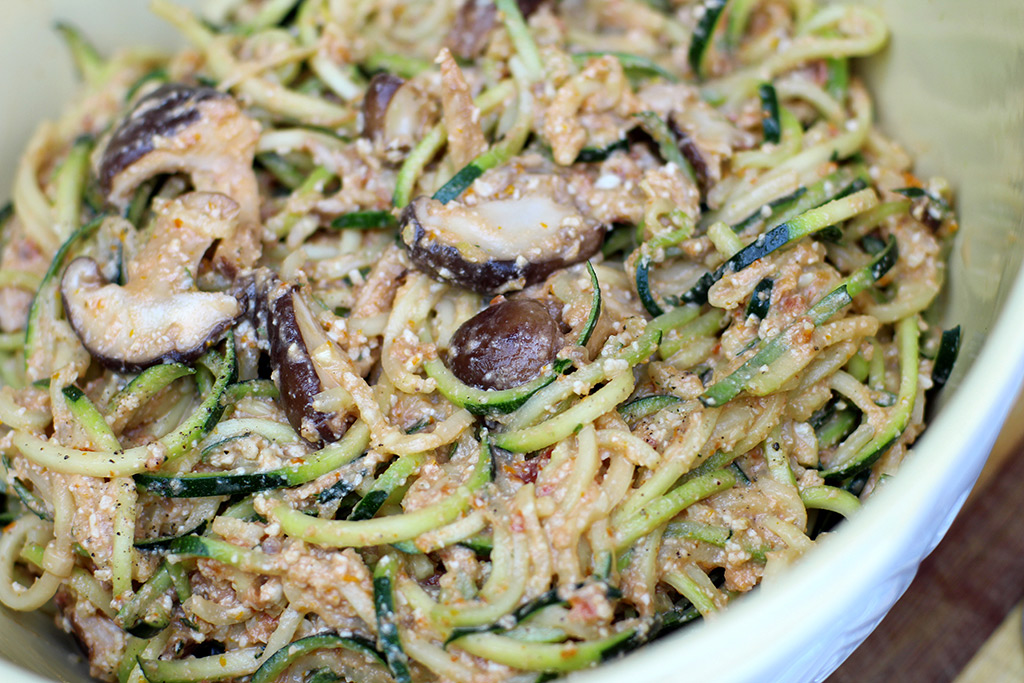 Ingredients

COURGETTI:
2 large courgettes

MUSHROOM MARINADE:
7 mushrooms (cut into quarters)
¼ cup apple cider vinegar
¼ cup extra virgin olive oil
Light sprinkle of black pepper

CASHEW AND SUNDRIED TOMATO SAUCE
1 cup raw cashews
1 garlic clove (finely chopped)
1 cup sundried tomatoes (in olive oil)
Juice of a lemon
Light sprinkle of sea salt and black pepper
Instructions
Spiralize or julienne the courgettes and set aside. If you do julienne these guys, please make sure that you cover them in a paper towel to absorb any excess water.
Whisk together the olive oil and apple cider vinegar and pour over the mushrooms in a bowl. Using a spoon, turn over the mushrooms a few times to ensure they are fully covered in the marinade and place covered in the fridge for 45 minutes.
Place all of the sauce ingredients into a food processor and blend until smooth. Add a bit of water if you find it's too thick.
Pour the sauce over the courgettes and mix together, (I use my hands to really get in there)!
Finally, add the mushrooms, mix one final time and serve. Season with sea salt and black pepper to taste.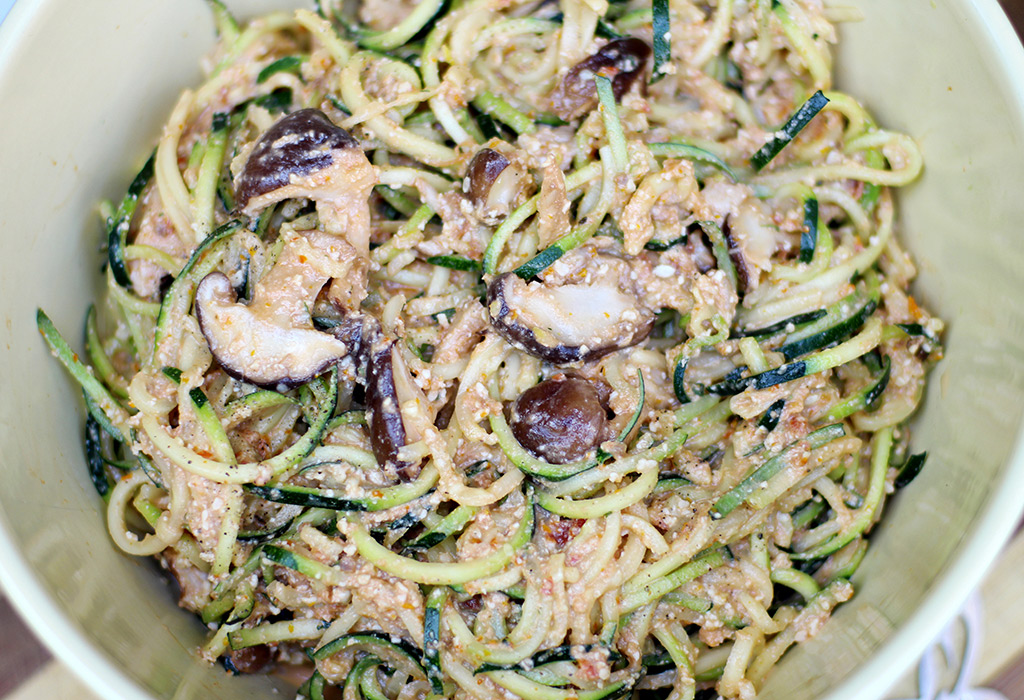 x
---
Join our community that lives and eats beautifully. Sign up for new recipes, updates and new blog posts.