Before Dad became ill (which led us to having a better understanding about nourishing foods), my friends and family will tell you that one of my biggest triumphs was my vanilla cupcakes. Although satisfying on the lips, these bad boys were filled with flour and refined sugar. Because white sugar has not featured in our pantry for some time now, this has meant I stopped making cupcakes. However, just because we have taken a u-turn with our food choices doesn't mean we can never have treats, which is why this raw and vegan recipe is the business!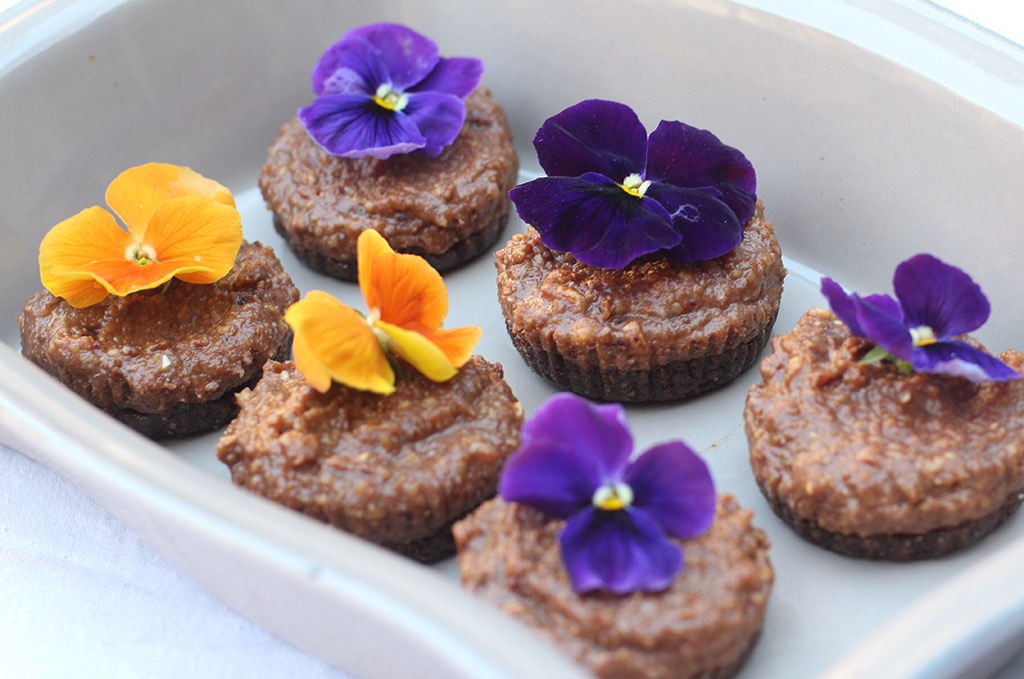 The glorious chocolate flavour is thanks to the almighty cacao powder, which is an incredible antioxidant. Although this recipe is a tad time consuming (as the cupcakes must set in the fridge for at least 10 hours) they are well worth the wait. Simply place them in the fridge in the evening so that they are ready the next morning. We know how good nuts are for us, but these fellas don't come cheap, so you could replace the walnuts with oats if you like.
Remember to take them out of their cases before serving and decorate them with berries if you fancy! I like to decorate mine with edible flowers (such as pansies) before serving. Enjoy x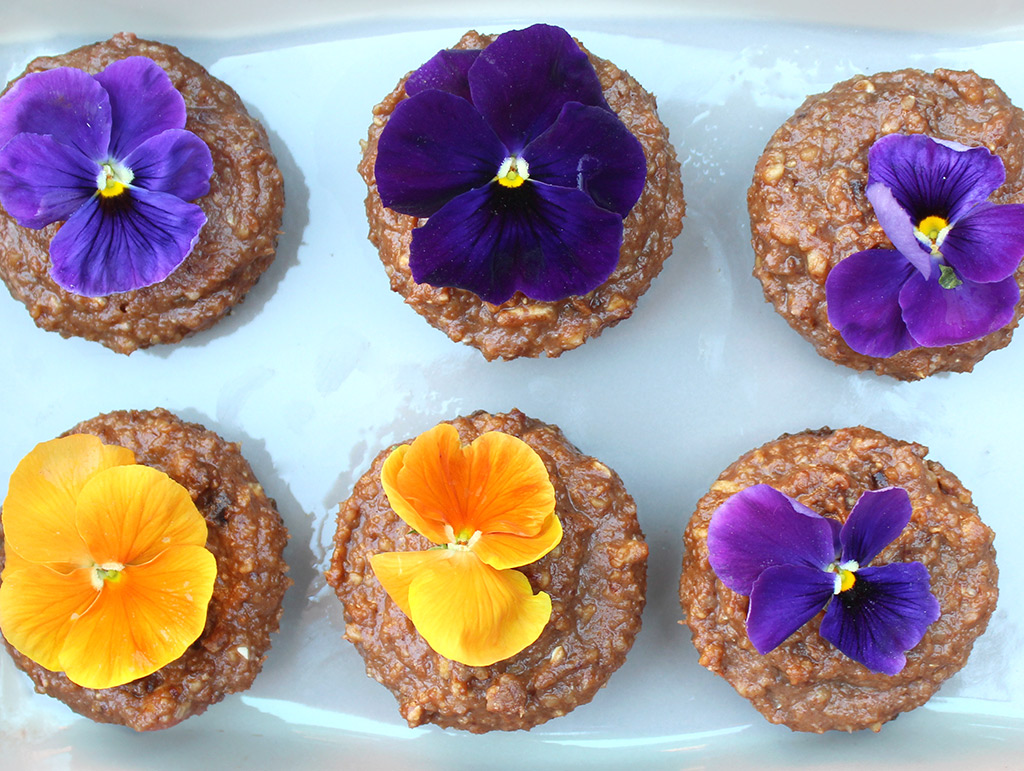 Ingredients

CUPCAKE BASE:
1 cup walnuts
1½ cups dates

CUPCAKE:
2 cups cashews
2 tbsp. cacao powder
2 tbsp. raw honey
1 cup water
Juice from 1 lemon
1 cup dates
¼ cup coconut oil
1 tsp. vanilla extract
Instructions
To make the cupcake base: Place walnuts into a food processor and pulse until it becomes flour like.
Add the dates and keep pulsing until it all starts to stick together.
Place cupcake cases in a cupcake tin and place about two teaspoons of the base mixture in each case. Using your fingers, press down lightly and mould the base mixture into each cupcake case. Place in freezer for 30 minutes.
To make the cupcake: Blend everything until smooth and creamy, (this should be like yoghurt). If too watery, add more dates. If it's too thick add a little bit more raw honey (or water).
Using a tablespoon, distribute evenly on top of the cupcake bases and place in the fridge for at least 10 hours (this lets it set and for the full flavour to develop).
After 10 hours, take the cupcakes out of the tin and their cases to serve (they would have set and moulded nicely into rounded cakes).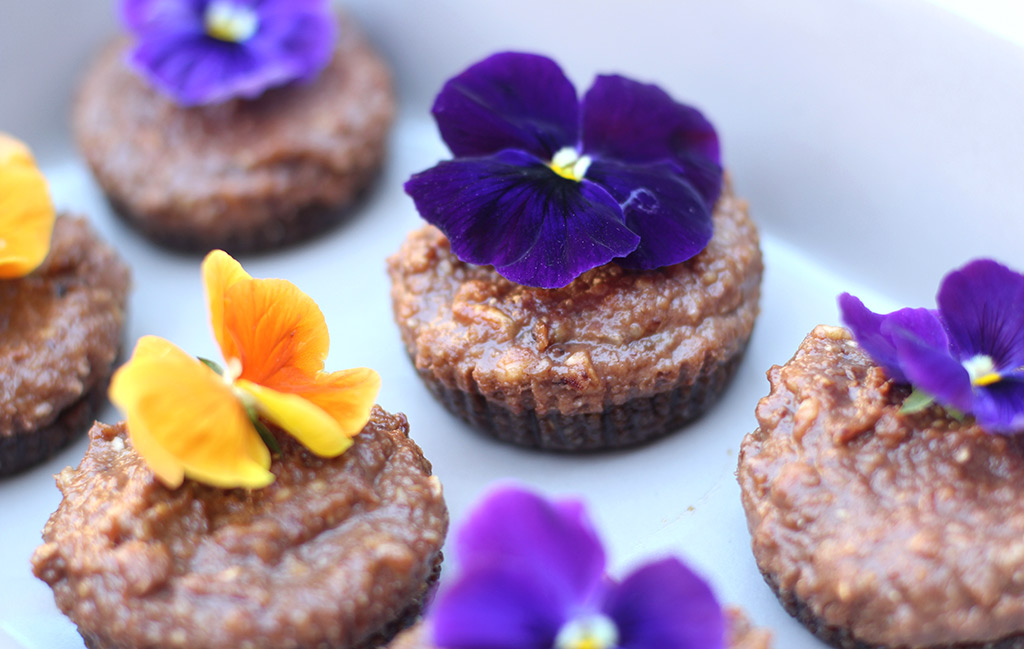 ---
Join our community that lives and eats beautifully. Sign up for new recipes, updates and new blog posts.