As you may see, we are BIG fans of oats! This gluten-free whole grain is packed with fibre and is a great source of slow releasing energy. This is a quick recipe you can do just before bed – as you sleep your breaky will be forming! Make sure you add the almighty chia seed, as this helps bind the dish.
We like to add blueberries and cinnamon before serving, but it is also awesome to have with a sprinkle of clean granola and other fun fruit too!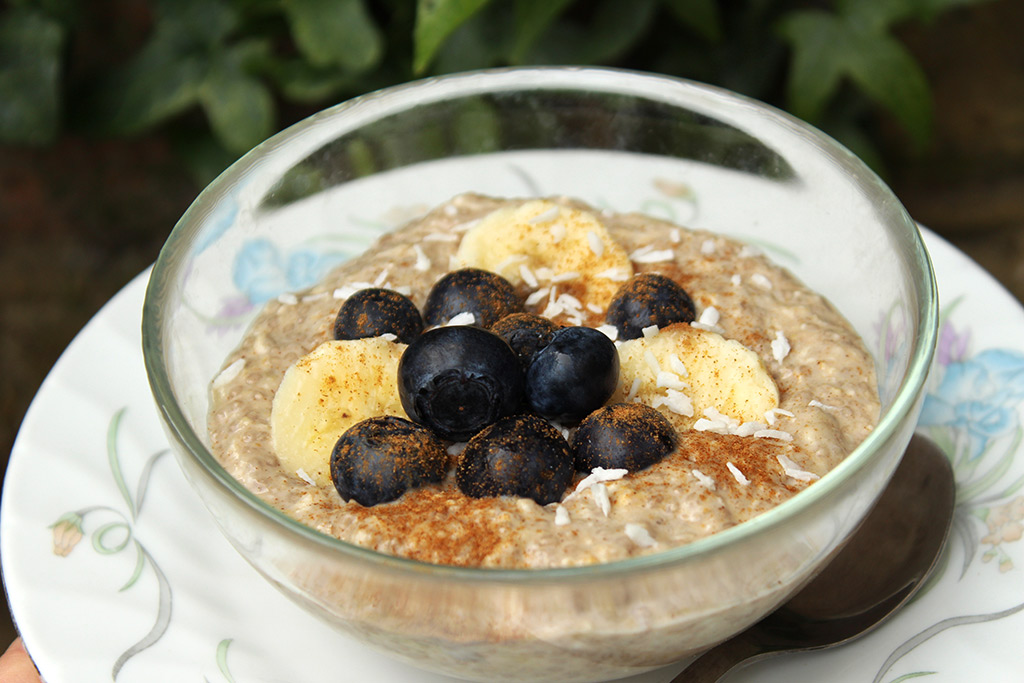 Ingredients
1 cup gluten-free rolled oats
1½ cups almond milk
1 ripe banana
¼ cup chia seeds
1 tsp. cinnamon
Instructions
Mash up the banana in a medium sized bowl.
Add the other ingredients and whisk together.
Cover the bowl and place overnight in the fridge.
In the morning, uncover and stir the bowl before serving.
Add blueberries and or any other fruity/nutty topping you desire (including coconut).
x