Needing a burst of energy when you're on the go? These little gems are the perfect morning or afternoon pick-me-up, which will help rid any hunger pains and give you some energy! No need for your oven here – as there is no cooking involved. They are sweetened gently thanks to the apricot and dates and truly are a quick and simple snack.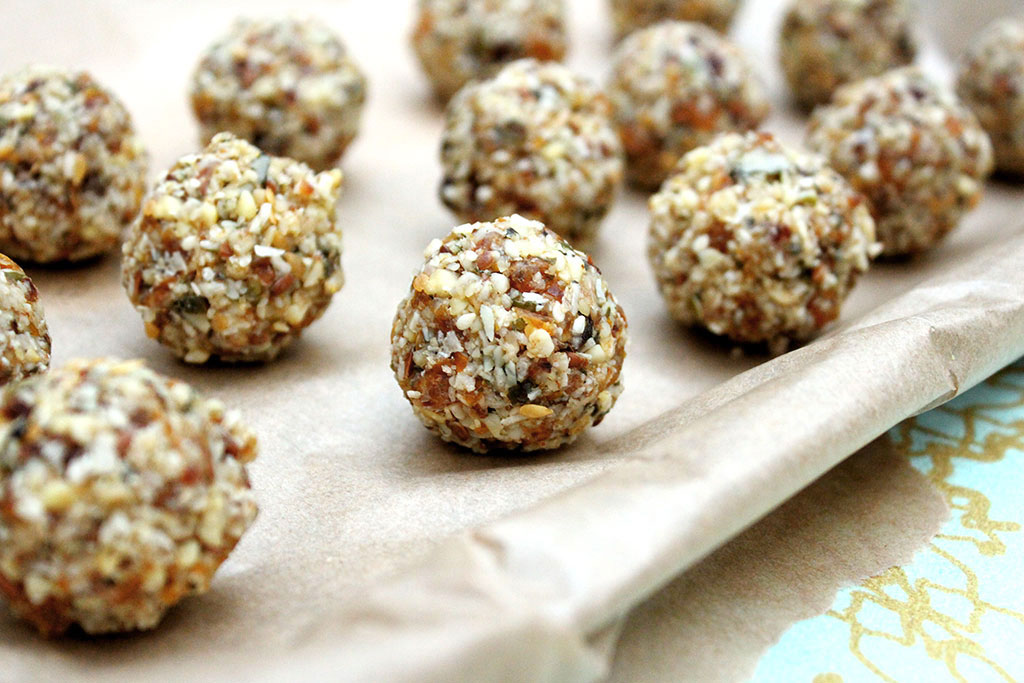 You can use whatever nuts and seeds you have in the cupboard. I tend to use walnuts, almonds, pumpkin and sunflower seeds, but seriously any other nuts and seeds will be cool too. I like to keep these guys in the fridge and in an air-tight container. Enjoy!

Ingredients
2 cups mixed seeds and nuts
1 cup mixed dried apricots and dates
1 cup shredded coconut
Juice of a lemon
Instructions
Place all of the ingredients into a food processor, and process until mixture is combined.
Using your clean hands, roll mixture evenly into small balls and place on a large plate (you should make around 14-16 balls).
Place in the fridge for 45 minutes so they set.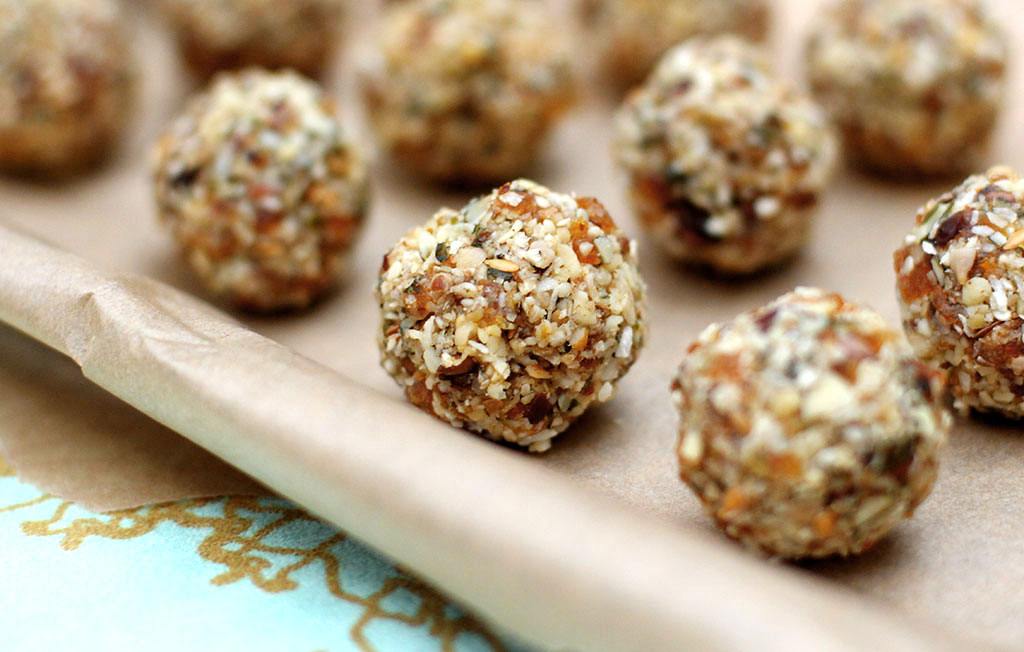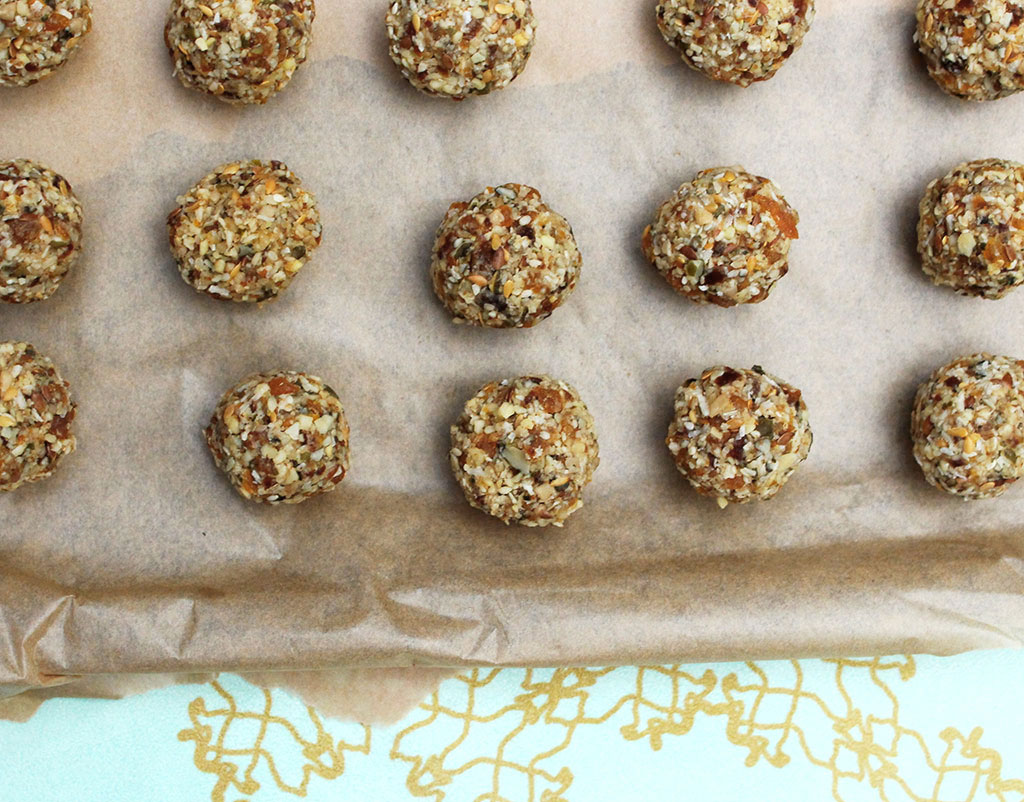 x