This gourde-geous summer salad is fresh, vibrant and filled with antioxidant phytonutrients. The watermelon is packed with lycopene, the red pigment antioxidant that protects the cell membrane's from free radical attacks, and both strawberries and watermelon contain the rock star antioxidant vitamin C. Vitamin C offers a host of benefits including helping the body heal itself. Both strawberries and watermelon are beneficial for cardiovascular health and have anti-inflammatory properties. The spiralized cucumber makes up a light and fresh base and the red onion gives the dish a bit of a bite.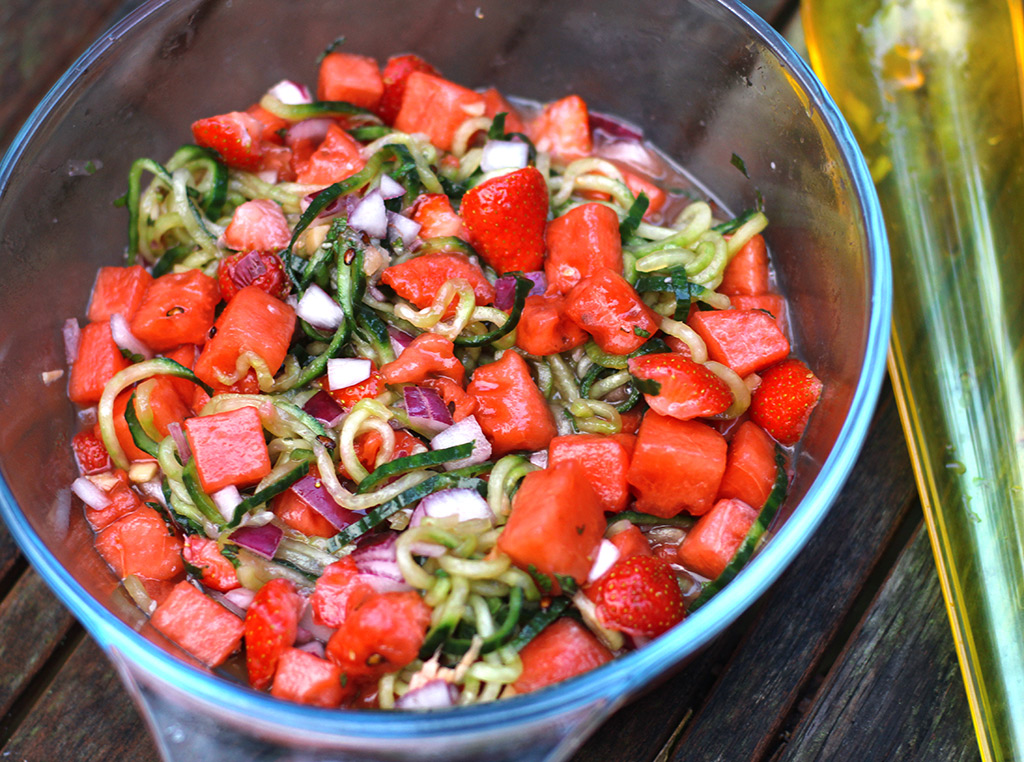 You can make a few adjustments according to what's in your pantry, for instance, you could replace the watermelon with another melon like honeydew or a cantaloupe. Pomegranates can substitute the strawberries and lemon can replace the lime.
We found it is a great palate cleanser and can be served in small bowls in between courses, or as a side salad at a BBQ.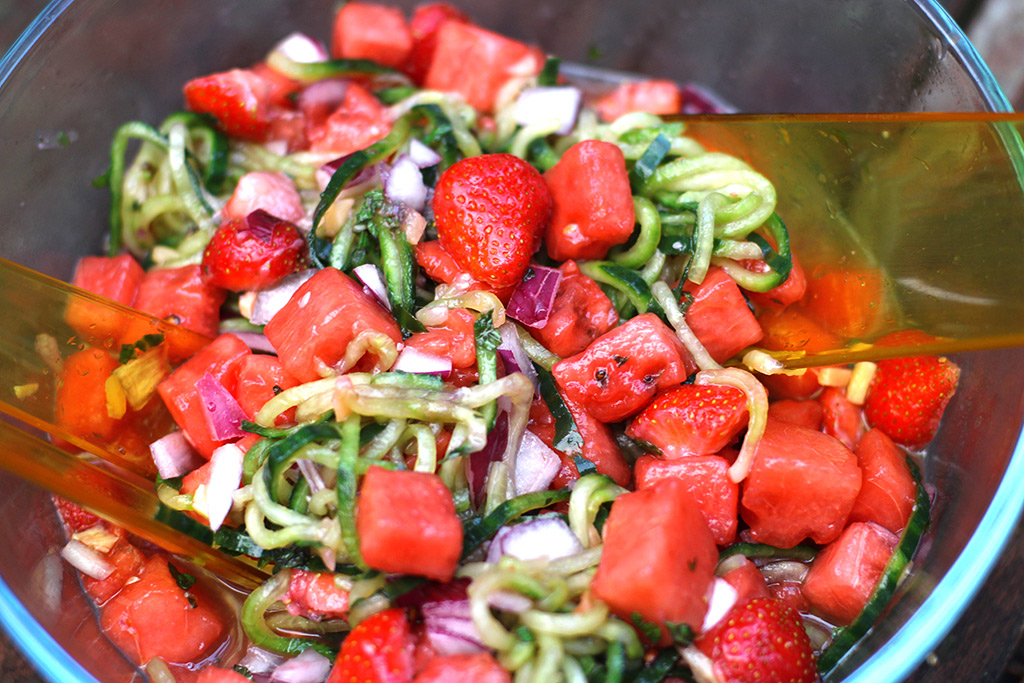 Cucumber and melon salad
Ingredients
1 spiralized cucumber
½ a watermelon
1 container fresh strawberries
½ a red onion
1 handful of fresh mint
½ lime
1 tsp of honey
Instructions
Spiralize the cucumber (or chop into cubes if you don't have a spiralizer).
Chop watermelon into cubes and strawberries in half.
Finely chop the red onion and the mint.
Place all the ingredients into a bowl along with the honey and lime juice and toss gently.
Let the salad sit in fridge for about an hour to let the flavours combine.
Serve chilled.
x