A great breakfast dish or delightful dessert, this pudding contains the incredible superfood the chia seed, once a staple food of the Aztecs, celebrated for its ability to sustain and provide energy. This super seed provides a good source of healthy omega-3 fats, and is a great addition to almost anything – from smoothies through to bean chillies.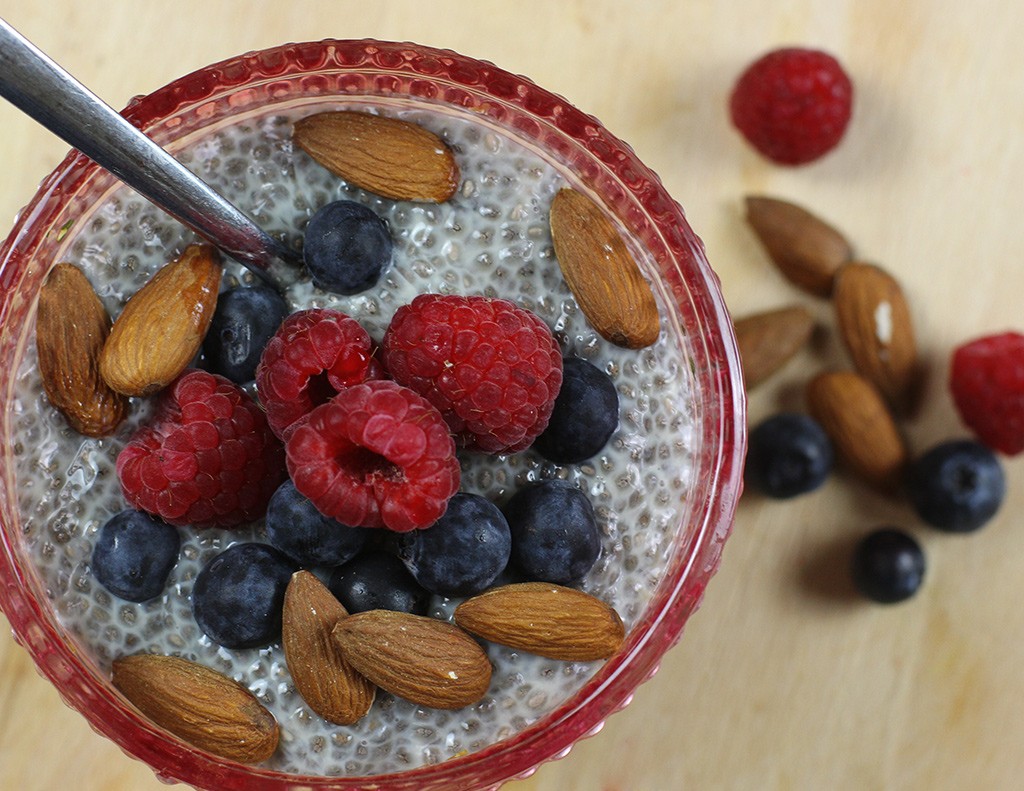 Ingredients
3 tbsp. chia seeds
1 cup of almond milk (or any other non-dairy alternative)
½ tsp. pure vanilla extract
2-3 tsp. raw honey
Handful of berries and almonds (I like to add blueberries and raspberries)
Dash of cinnamon
Instructions
In a medium bowl, place chia seeds, non-dairy milk, vanilla and honey and whisk together.
Cover and refrigerate for 48 hours (remember time is needed for the chia seeds and milk to thicken).
Serve in small dish or short glass, with berries and almonds on top and a dash of cinnamon.
x