This quick and easy juice recipe will deliver an injection of vitamins thanks to the carrots, oranges, apples and lemon. You can thank the beta-carotene for this drink's vibrant colour. The ginger gives this juice an incredible after taste and real kick.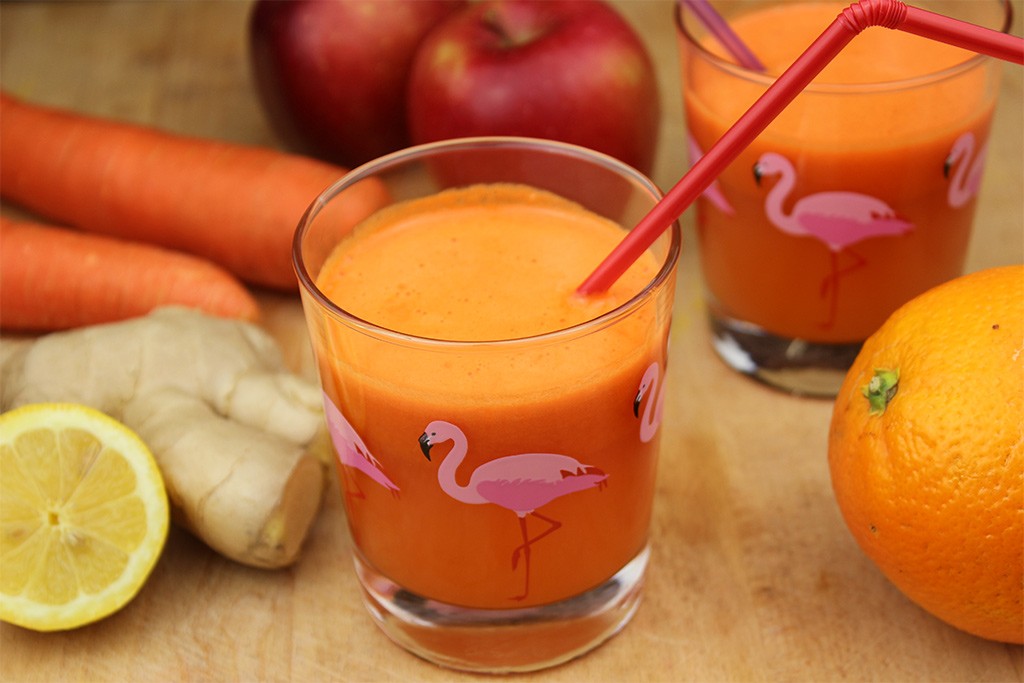 Ingredients
2 oranges
4 carrots
2 apples
1 lemon
1 small knob of ginger
Instructions
Peel the oranges, then place in the juicer. Put the apple and the carrots through the juicer, followed by the lemon and ginger. Stir and enjoy!
x