This clean and flavoursome side dish is just so simple. It goes brilliantly in burritos as well as being a zesty dip for carrot sticks.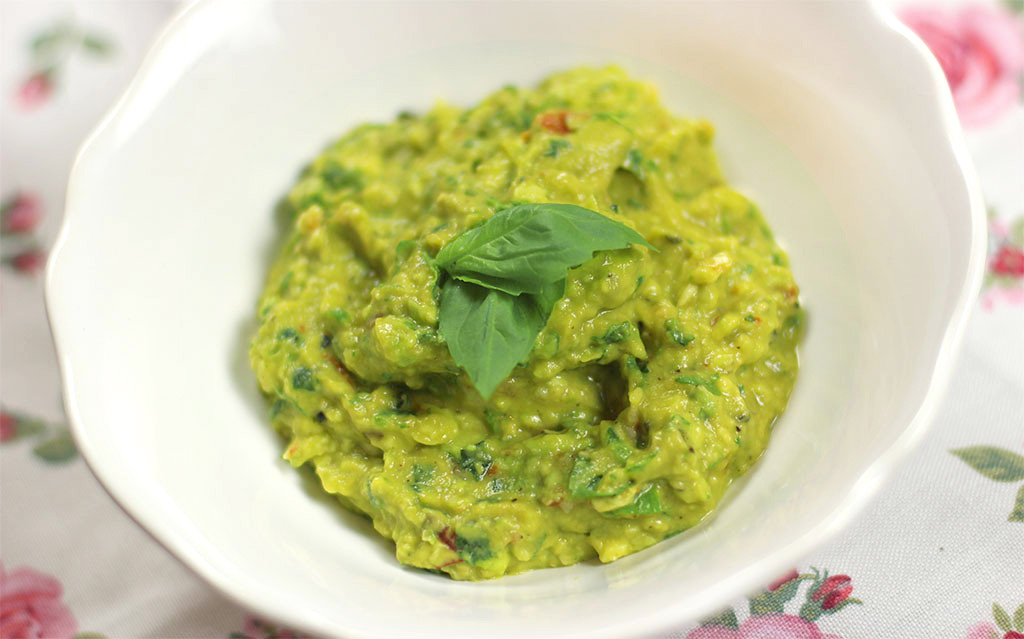 Ingredients
1 garlic clove
2 good sized avocados
Juice of fresh lemon
Dash of chilli (fresh or flakes)
Handful of chopped fresh coriander
Salt & pepper
Instructions
Finely dice the garlic clove.
Peel avocados and remove pips and place in a bowl.
Add lemon juice and using an electric beater, mix until smooth.
Stir in chilli and chopped coriander. You may wish to add more chilli and pepper etc - depending on taste.
x