This soup celebrates the humble root vegetable – the beetroot. Remember these awesome guys contain powerful health-promoting phytonutrients called betalains and should not be only confined to salads. The creaminess of this dish is thanks to the coconut milk, whilst the vegetable stock together with the red onion, garlic and ginger gives it its real flavour.
Ingredients
4 large beets (peeled and cut into chunks)
1 red onion (diced)
2 garlic cloves, (minced)
1 tbsp. ginger (minced)
4 cups vegetable stock
1 can coconut milk
1 tbsp. coconut oil
1 tbsp. shredded unsweetened coconut (toasted) (optional)
Few leaves of rocket or coriander (optional)
Salt and pepper to taste
Instructions
In a large pot, melt the coconut oil. Add the onion and garlic and sauté for around 5 minutes, stirring often. Add ginger and cook for another 5 minutes (on a medium heat).
Add beets and vegetable stock and bring to a boil. Lower heat, cover and simmer for around 20-30 minutes or until beets are tender.
Pour the soup into a blender and blend until smooth. Add the coconut milk and salt and pepper to taste.
Serve and garnish with a bit of rocket, coriander or toasted coconut.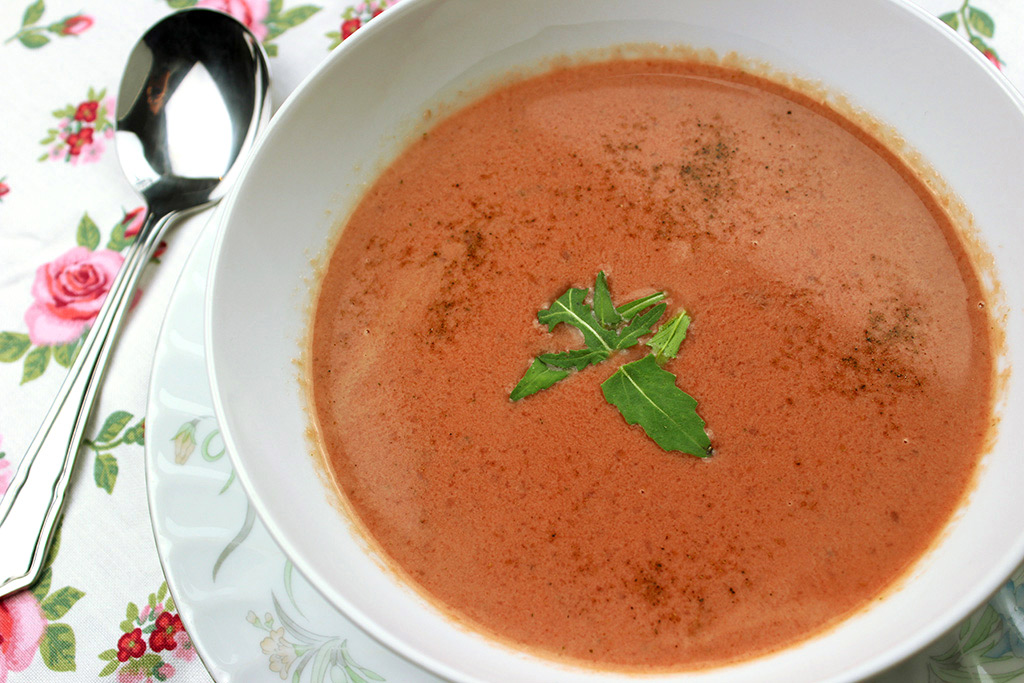 x